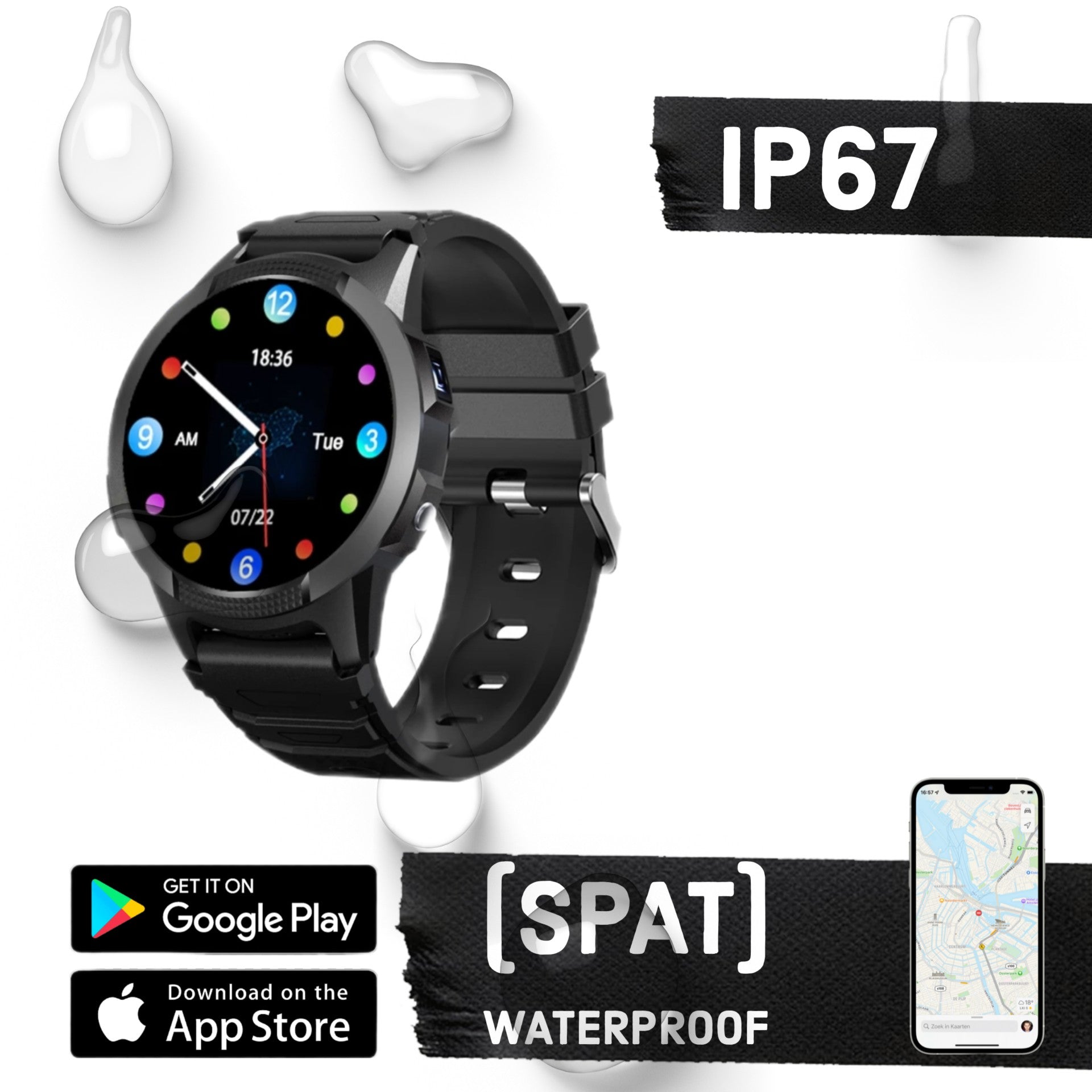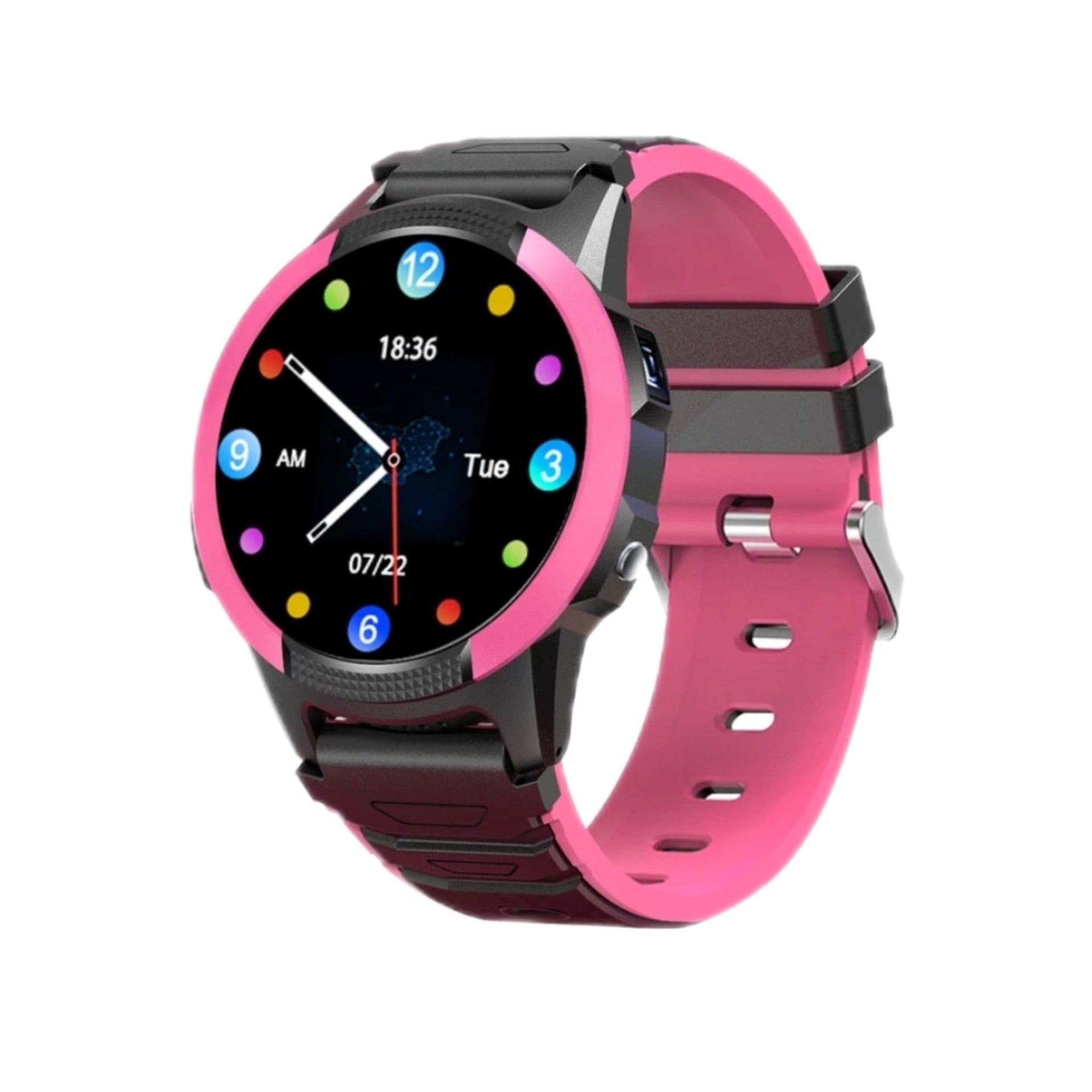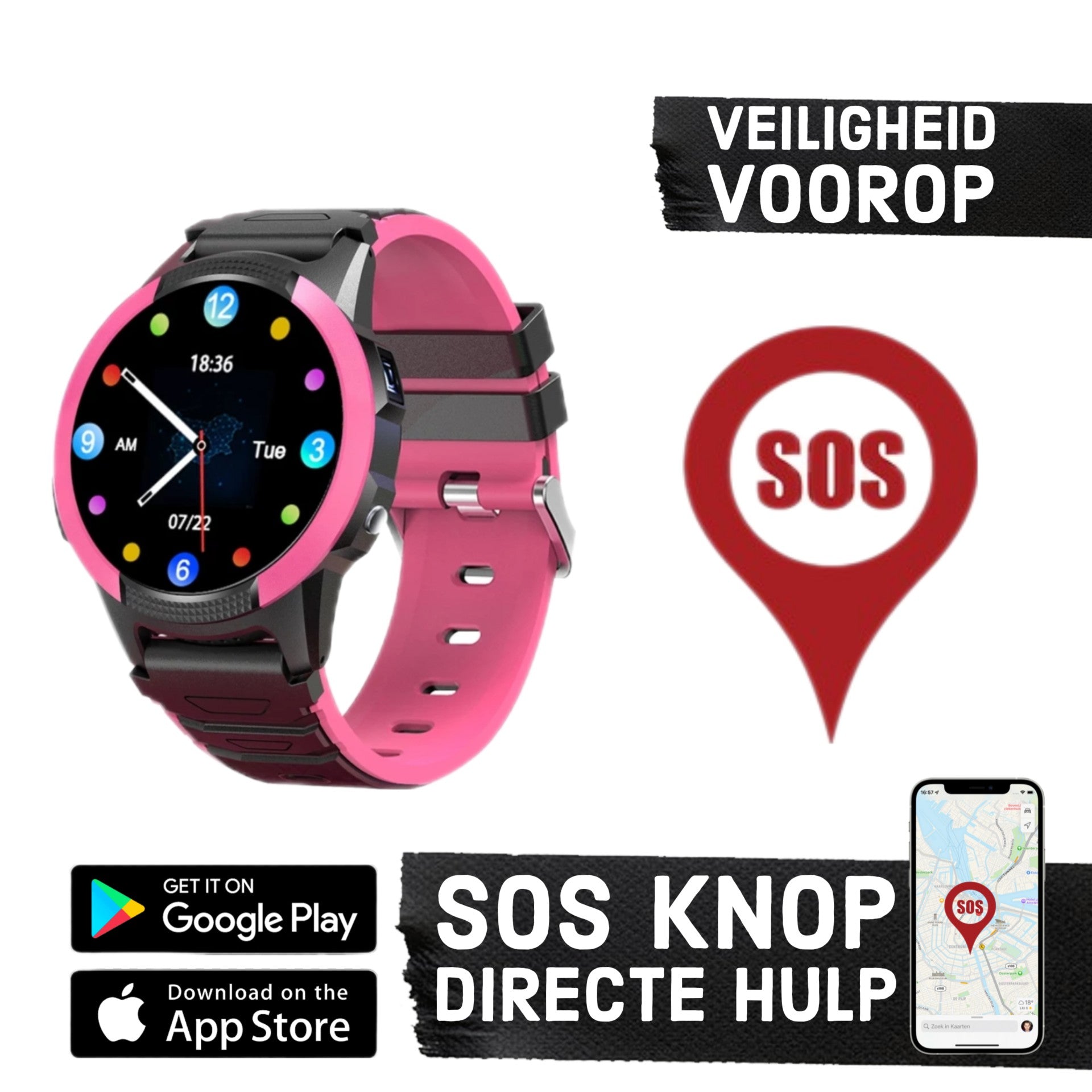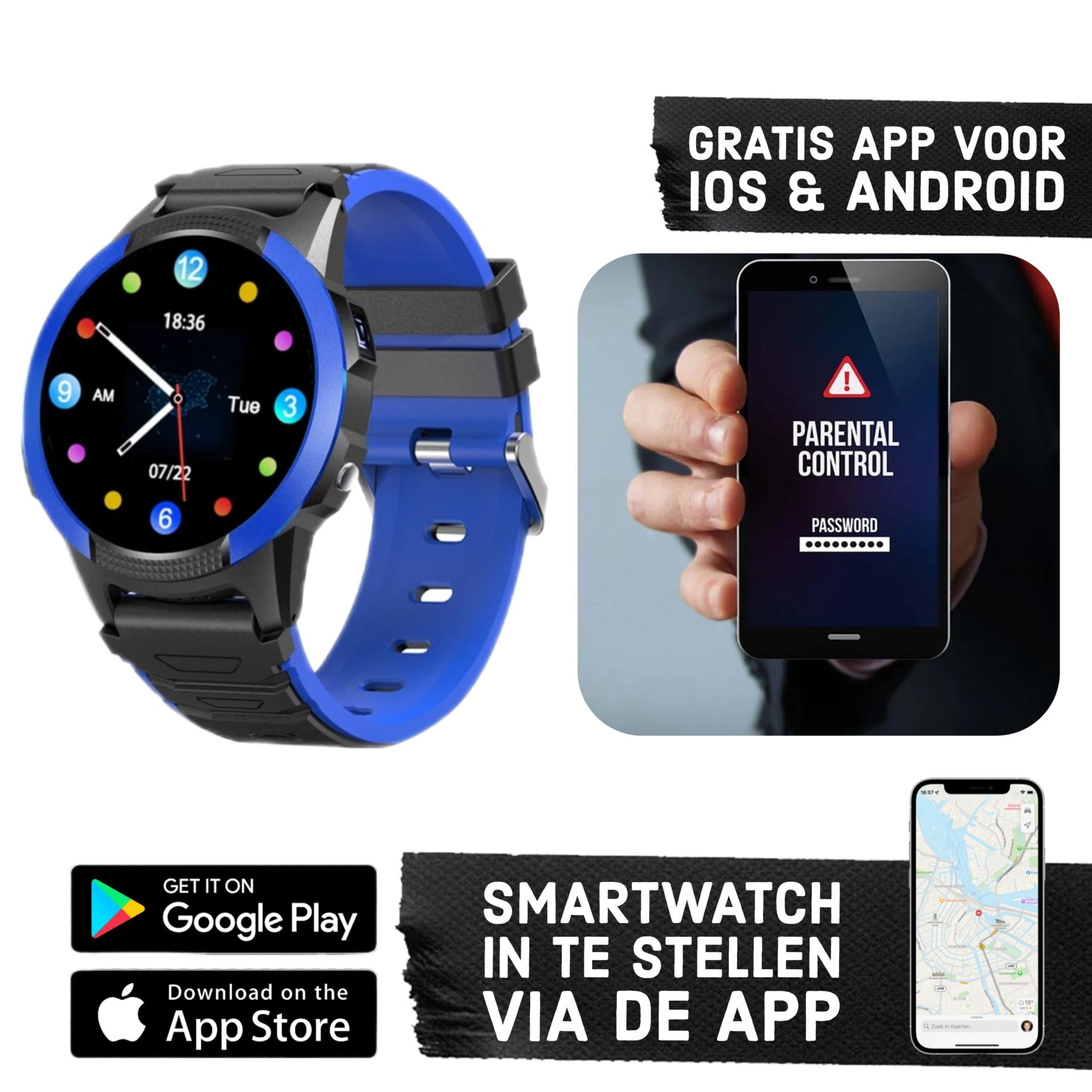 GPS Smartwatch children WB56 - gps watch child - children's watch call - gps tracker children's watch - children's watch with gps - children's watch
---
What's more important than your child's safety? Don't you also want your children to play outside with peace of mind and in a safe and responsible manner? Then the GPS Smartwatch WB56 is really something for you! The GPS Smartwatch WB56 is specially designed for children and has several smart functionalities. The GPS Smartwatch WB56 has many functions for your child and lasts up to 96 hours. So if your child forgets to charge it one evening, that shouldn't be a problem. Read more about the features this unique smartwatch has to offer below.


Characteristics:


HD Cam
Accurate location: Real-time positioning. GPS,WIFI,LBS multi-mode positioning

Call and receive calls

Video calling, with voice and live image

SOS Call

Analog and digital clock display, multiple backgrounds

4G SIM card support (not included)

Energy saving mode, ideal for when your child is sleeping

Smart Geo-fence: Automatic alarm when the setting range is exceeded (

SMS Alerts)

remote monitoring

View route history

Restore factory settings

IP67
Multifunctional
Pedometer

Specifications:


Color: Green, Blue, Black
Button: Button (button/SOS button) + reset button
Screen: 1.3 inch IPS HD round screen 240X240
Battery: 550mah
Waterproof: IP67
Chipset: ASR3603S
Camera: 300 pixels
Using time: 4~7 days
Standby time: 6~7 days
Touch screen: G + F single touch
RAM:192MB(ROM) 128MB(RAM)
GPS location accuracy: 5-15m
LBS location accuracy: 100-1000M
WIFI positioning: 802.11b,802.11g,802.11n
MIC: Support
Vibrator: Support
Gravity sensor: Support
Satellite positioning: TD1030 (Taidou: GPS + Beidou double star positioning)
Compatible system: Support Android 2.3 and above systems, IOS5.0 and above.

With 1 push of a button, help is immediately called in, calls can be made immediately and you can also find out the location where the smartwatch is located.

Waterproof IP67

GPS Smartwatch WB56 is IP67 waterproof. This means that our GPS children's watches can withstand a splash of water. So you can safely play with it in the rain, or wash your hands with it under the tap. You can also take the watch in the shower, but we do not recommend it. You can't go swimming with it either.

GPS Positioning - Live tracking

Our GPS Smartwatch WB56 is equipped with a GPS receiver. As soon as your watch goes outside, it will receive GPS signals and send them to the app. The map in our app shows you where your child is. The live query of the position takes approximately 30 - 60 seconds. You can also set the watch to transmit GPS positioning every 10 or 60 minutes via the app when it is on the move. If the watch is at home, or not on the road, it will not provide updates either. !

WIFI - Positioning

If it GPS Kids Smartwatch is indoors, for example in a supermarket or shopping mall, then it will use WIFI positioning. Most houses, shops, etc. nowadays have a WIFI hotspot open. The GPS watch recognizes these WIFI spots, and can transmit the position based on these WIFI spots. You do not have to worry about this, it works fully automatically.

Via a function in the application you can trace the "live" location of your child.

Video calling

GPS Kids smartwatch has the option to make video calls, but the device is not specifically suitable for this function. This is because the camera is on the side of the device. If you want to use this a lot, buy a GPS Kids Smartwatch GP13 or GPS Kids Smartwatch GP32. Our experience is that both parents and children use the video function little, and almost only call back and forth. ( Voice calling ) The function is over, but keep this in mind.

SOS alert

Of course one of the most important functions on the watch is the SOS Alarm function.

By pressing the SOS button on the side of the watch for 3 seconds, the watch will call the 3 preset SOS numbers you have set. If SOS contact 1 does not answer, the watch will contact SOS contact 2.

Camera

Our GPS Kids smartwatch is equipped with an HD camera (Sitting on the side). Your child can use it to take photos and send them to the app. You can view and delete the photos via the APP menu. This can also be done on the watch itself.

Send and receive voice and text messages

Via the app you can easily send voice and short text messages back and forth. This works super fast and simple. Your child will receive a notification when you send a voice and text message. The parents will receive a push notification from the app if your child returns a voice message.

Safety zones

Set up safety zones for your child up to 2 kilometers around your home. If your child leaves the zone, you will receive a text message with the positioning.

Find my watch

Lost your watch? in your bag, or jacket, or under the couch? Press the find my watch button, and the watch will sound an alarm. Detail, this is one of the most used functions according to our customers.

GPS specifications Smart watch WB56

Watchcase | 40mm x 51.6mm
Thickness watch | 15.9mm
Minimum wrist circumference | 120mm
Maximum wrist circumference | 220mm


Contents

1X GPS Smartwatch WB56
1X USB charging cable
A "step by step" manual on the mail

We strive to give every customer a special experience. Ordered on working days before 2 p.m. we pack & ship your order the same working day . Order now!
Others also viewed
Save 40%