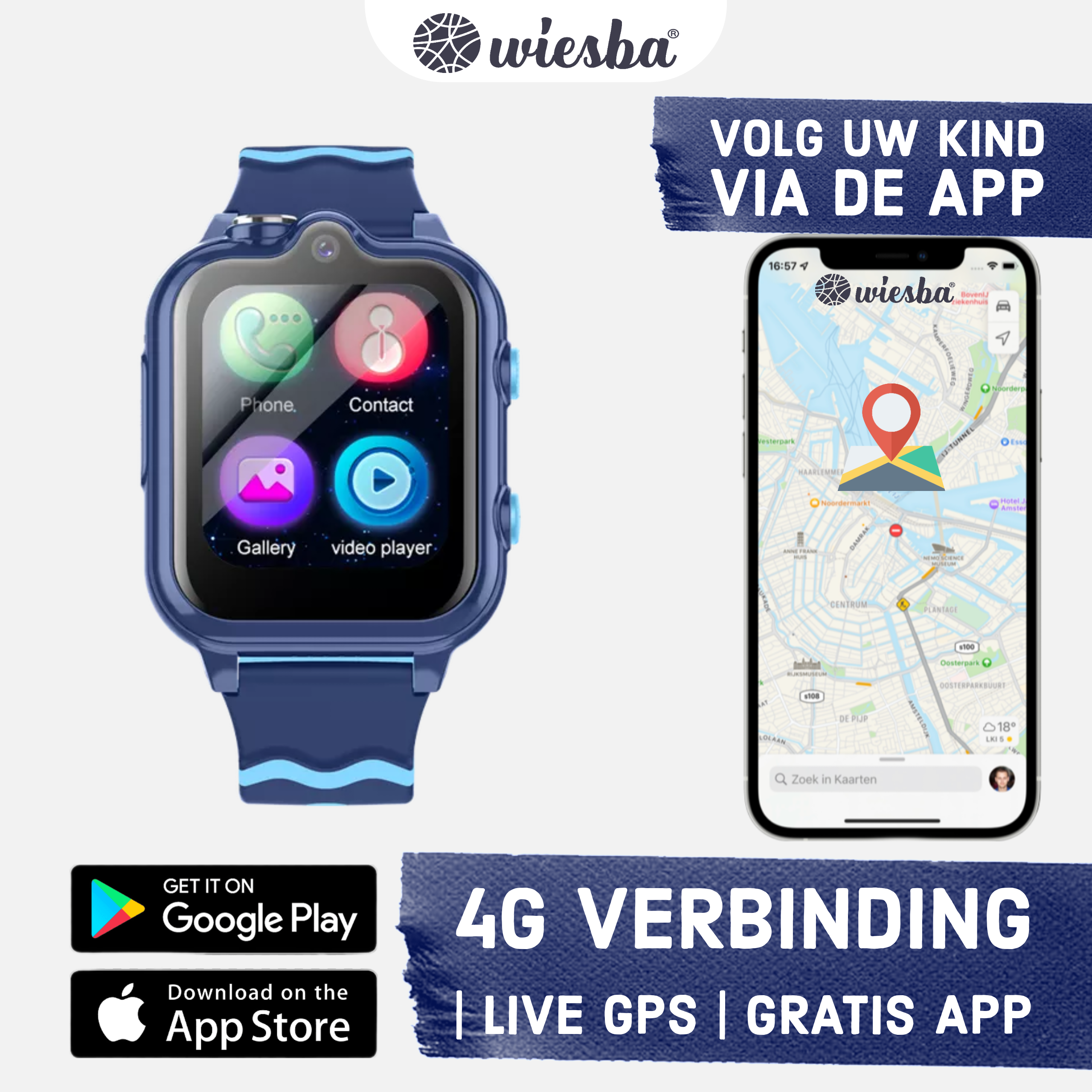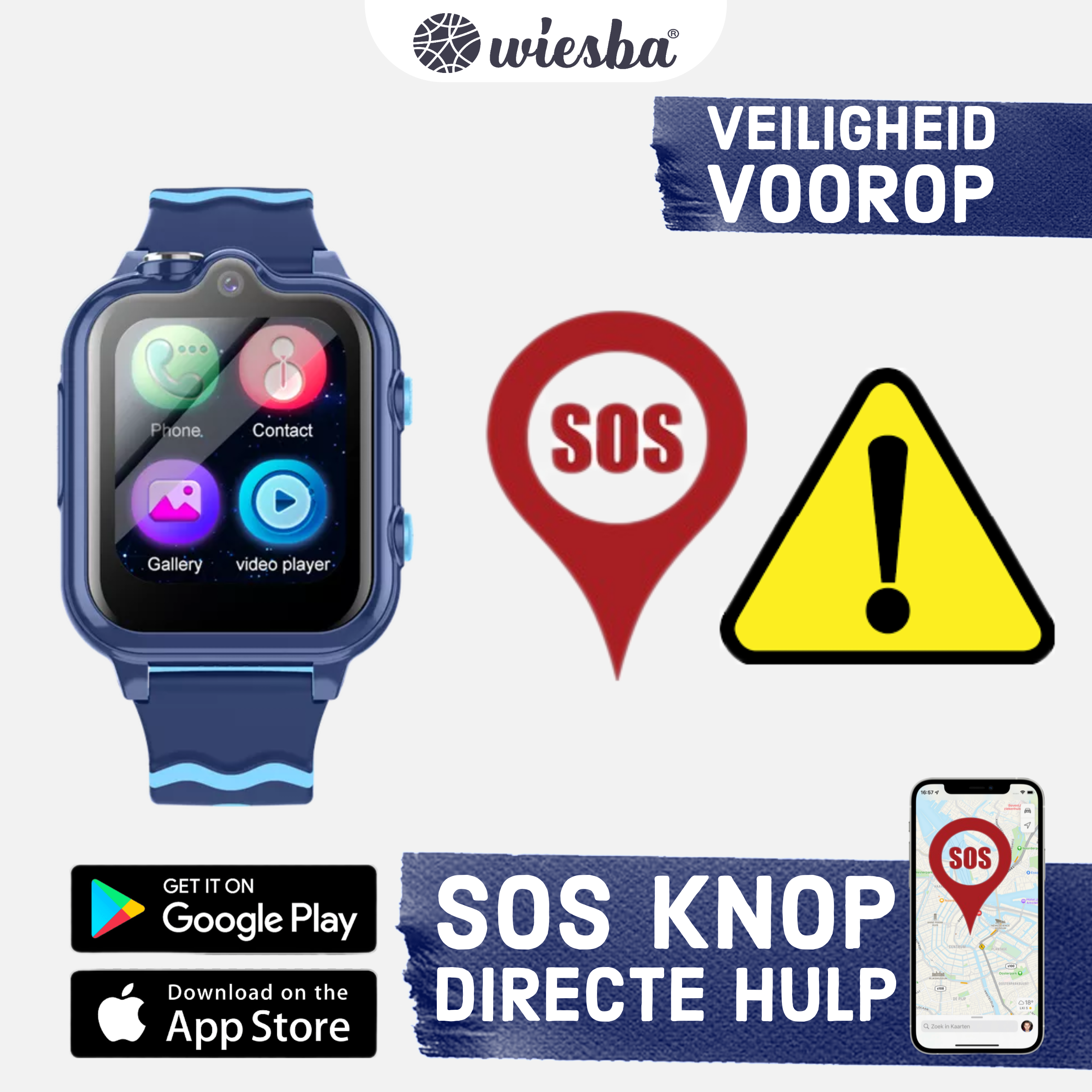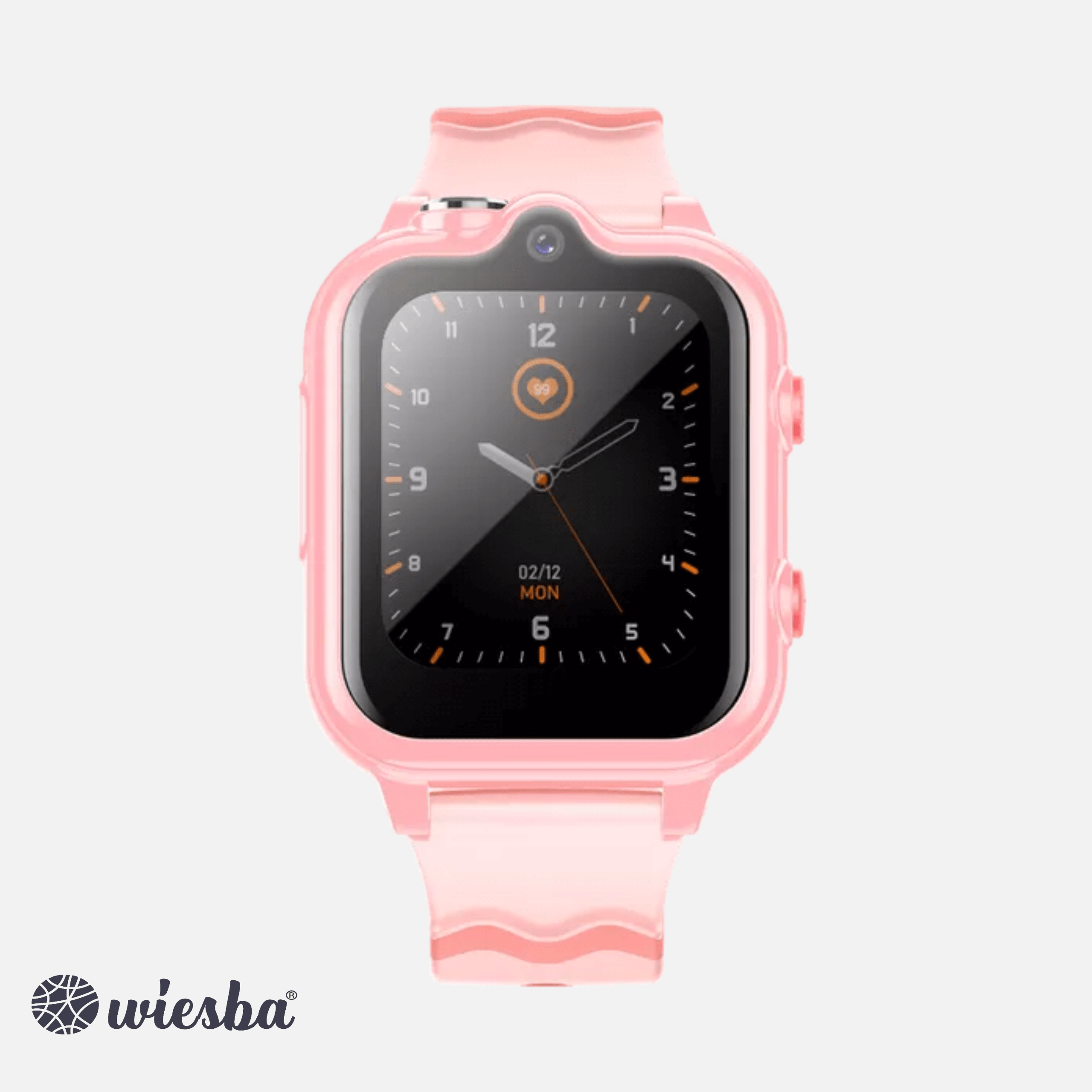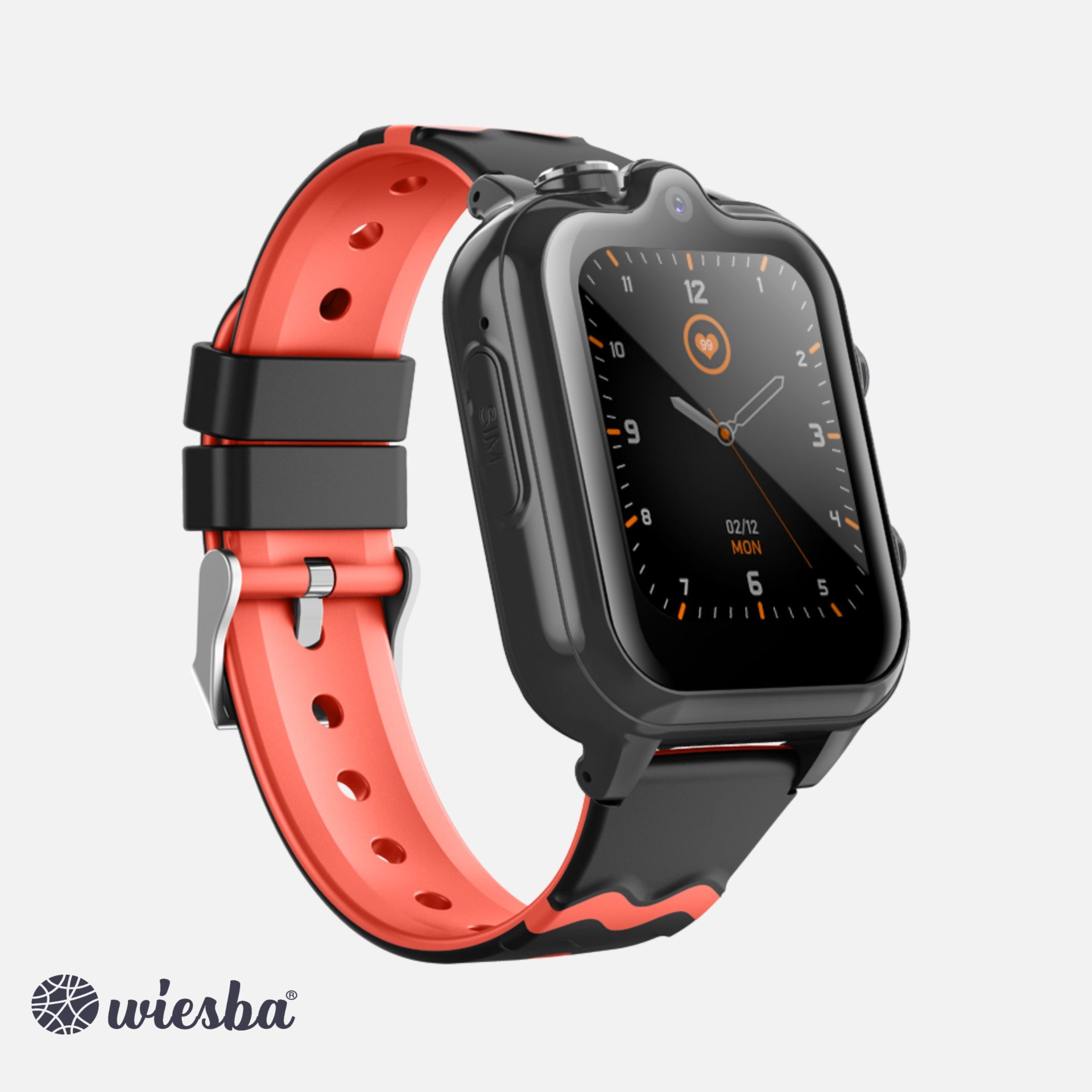 GPS smartwatch WB35 for kids - gps watch child - kids watch call - gps tracker kids watch - kids watch with gps - kids watch
---
What's more important than your child's safety? Don't you also want your children to play outside with peace of mind and in a safe and responsible manner? Then the GPS Smartwatch WB35 is really something for you! GPS Smartwatch WB35 is specially designed for children and has several smart functionalities. GPS Smartwatch WB35 has many functions for your child and lasts up to 96 hours. So if your child forgets to charge it one evening, that shouldn't be a problem. Read more about the features this unique smartwatch has to offer below.





NEW FEATURES

Duo camera - Front & Top HD camera
Larger screen - Screen size: 1.69 INCH
Renewed app design with new backgrounds
MP4 Player for music
Video player
Sound recorder
Video Recorder
Pedometer
Stopwatch
Enter class schedule/appointments
Upload music / photos / videos from the watch to a

 

windows computer and vice versa via a data cable that is included

STANDARD FEATURES

Live GPS Location of your child

SOS button for immediate and quick help

Calling & Video Calling

HD camera for photos & video calling

Take a photo remotely from the watch

Alarm when taking off the watch

Listen-in function of conversations

SMS function & Whatsapp

Google Translate (useful for abroad)

Completely in Dutch language & an option of up to 24 other languages

Set up safe zones

"Do Not Disturb" feature for school

Find my watch function

Reject unknown calls

Send rewards after "good performance"

App Store for downloading apps

With 1 push of the button, help is immediately activated, calls can be made immediately and you can also find out the location where the watch is located.

FREE APP

GPS Smartwatch WB35 is easy to set up with the free application that you can download. The settings you set in the app are transferred to the watch. You will receive a "step by step" manual from us by e-mail to easily set up the watch.

WHATSAPP

Last year is WhatsApp for GPS Smartwatch WB35 developed. WhatsApp on the watch is suitable for sending messages and photos to and from other WhatsApp users!

LIVE GPS LOCATION

Us WGPS Smartwatch WB35 comes with a free application that allows you to 'monitor' your child.

You can track the route your child has traveled, but also set a "Geo fence" security zone. When the watch goes outside the zone, a message is sent.

Via a function in the application you can trace the "live" location of your child.

TRUSTED 4G NETWORK

With the 4G network you are assured of the best coverage and functionality.

You can make several settings for getting your child's location. Locations are indicated with an accuracy of up to 5 metres.

Many watches work on LBS, here a center point of 3 transmitter masts is taken, then the watch always deviates a lot from the actual location. You will not be bothered by this with the GPS!

HD VIDEO CALLS

You can use our HD Camera with the functions: video calling, taking photos & videos. But you can also have the watch take a photo via the app, so you can immediately see what kind of environment the watch is in.

You can also send (spoken) messages to your child via the app, which can be text messages or voice messages. GPS Smartwatch WB35 vibrates when receiving calls or messages. The messages will be displayed on the watch screen.

SOS ALARM

Of course one of the most important functions on the watch is the SOS Alarm function.

By pressing the SOS button on the side of the watch for 3 seconds, the watch will call the 3 preset SOS numbers you have set. If SOS contact 1 does not answer, the watch will contact SOS contact 2.

So the watch does not need to be connected to a phone or WiFi thanks to the SIM card.

SPECIFICATIONS GPS Smartwatch WB35

Watchcase | 31mm x 59mm
Thickness watch | 15.9mm
Minimum wrist circumference | 120mm
Maximum wrist circumference | 220mm


CONTENTS

GPS smartwatch WB35

USB charging cable

A "step by step" manual on the mail

We strive to give every customer a special experience. Ordered on working days before 2 p.m. we pack & ship your order the same working day . Order now!